Whether your children sleep in a twin size beds, full size beds or toddler beds, dust ruffles can serve both aesthetic and practical functions in the bedroom. It certainly can add a more unified look to a bedding ensemble, of course, but it also helps prevents dust from collecting under your child's bed. A dust ruffle can neatly conceal the clutter that tends to accumulate under the bed, as well as those items that have been neatly packed for storage under the bed.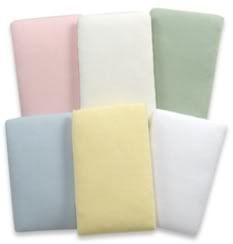 Many bedding ensembles offer coordinating dust ruffles, either as part of the same package as the ensemble or as an accessory that you can choose to purchase. Many bedding manufacturers offer bedskirts in classic patterns and trendy solid colors. You or your child can select one that matches one of the colors in the comforter or the pillowcases. Make sure to check the package to confirm that it is the proper size for your child's bed; a dust ruffle designed for a twin bed would be far too large for toddler sized beds. Measure the distance between the bottom of the mattress and the floor, and make sure that the "drop" on the dust ruffle is no longer than this distance.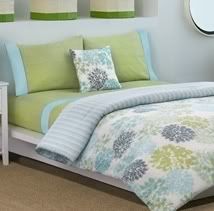 Another thing to consider when shopping for a new dust ruffle for your child's bedroom is the pleating. A finely-gathered and pleated dust ruffle, especially in a pink or pastel hue, may look more suitable in a feminine bedroom. The smoother look of a tailored bedskirt can suit either a girl's or boy's room. Selecting from the wide variety of dust ruffles available does not need to be a chore; just make sure that the one you choose is the right size for the bed and a color that coordinates with the bedding.