The picture of Asiatic lily below in a vase is elegant and you can't argue with that. Would you believe me if I planted them? That they came from my very own flower garden? That they would have cost me $50 if I bought them?
The flower petals are crisps, vibrant, healthy and big! I put these flowers in the bathroom where the entire family frequents to put a smile on our faces whenever we go there and do our business. They just light up the entire room, I tell you.
The secret to these flowers are full sun, fertilizer (I put cow dung) in early spring and of course, bountiful rain too. When it rains, it makes me happy because it serves as the natural fertilizer for my plants both the flowers and vegetables.
See first photo below, I cut them when they were about to bloom. So there are not so many there compared to the second photo.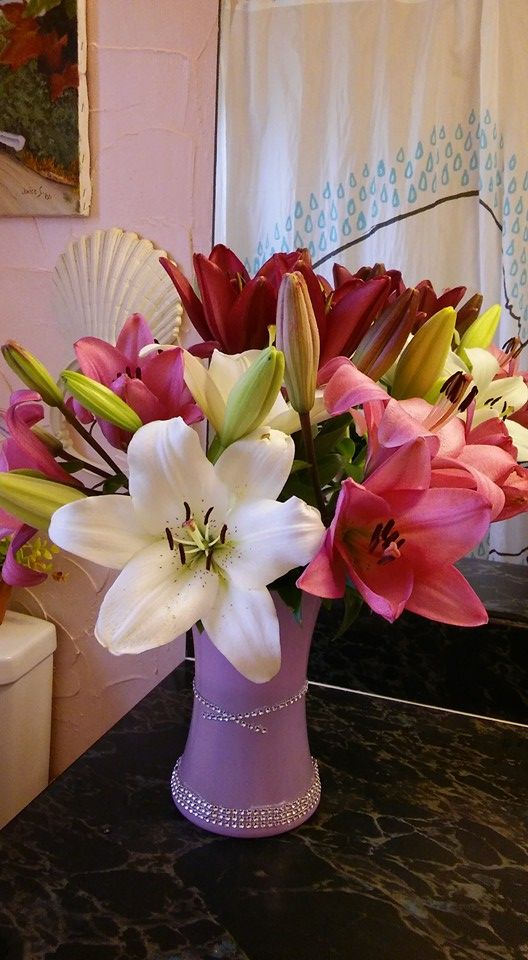 … below was taken this morning, as you can see, they are bigger and more beautiful even if they have been sitting in the bathroom one week since I cut them from the garden. This is what I like about gardening, I give beautiful blooms in return.