I exercise when I find the time, no excuse! Even though sometimes, my mind wants to sweat and my body refuses to do it, I exercise anyway. This is for my own good. I may not have a curvy or sexy body but I have a body I can be proud of because I am healthy. I am naturally skinny so I am not so focused on losing more weight except a pound or two, maybe? My midsection is my only problem for it is where all my fats are stored and you know, it is a part of the body that's the hardest to melt and tone.
I rarely get sick and most of all, I feel good inside out! I don't long to be sexy or have six-pack abs. I workout because it feels good to sweat and to get that toxins out of my system.
I workout because I want to be strong physically and boost my self-esteem and self-confidence. These are things that can only be achieved by working out although sufficient love for ourselves enhance self-esteem too. But I prefer the former.
I currently weigh 99.2 or a few ounces more in the evening which is not quite close to my goal weight but heck, I learned to realize that a number in the scale is just a number, what matters to me is that I keep doing what I am doing in order to maintain a healthy body.
Quite frankly, I can call myself lucky because I have three big exercise equipment at home that I can use, a stationery bike, an elliptical and a treadmill. Not forgetting to mention an exercise bench too with 5, 8 and 10 weight dumbbells. Those are enough to do my home workout instead of paying a gym membership.
If I feel bored and want to breathe some fresh air, I walk around the neighborhood for an hour with our dog. You see, there are plenty of ways in order to sweat. If there is no heavy equipment available, there are plenty of workout ideas on Pinterest and Youtube using your body weight that you can follow.
I do cardio for an hour each time and some arms, legs and floor exercises that total 2 hours of workout. If I can do it, you can do it too. No excuse!

…. one of the exercises I do is the weighted bridge kicks. Good for the glutes, back and butt…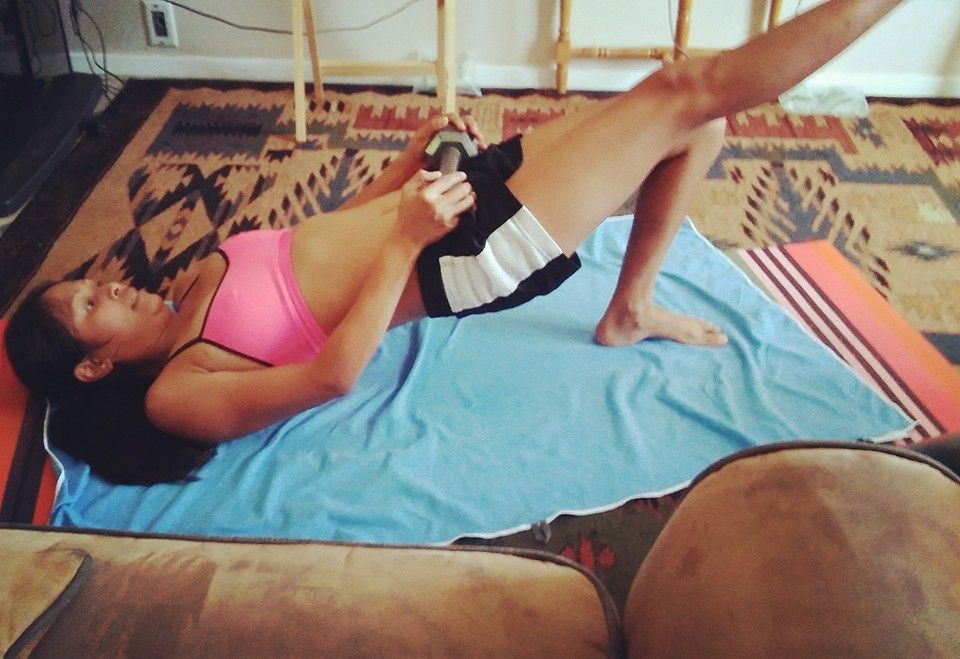 … my arms are especially I can be proud to show off because of some toned muscles there. I don't have bulky biceps but they are not sagging, that's for sure! As for the abdomen, let's talk about it when I am making progress in that area of my body.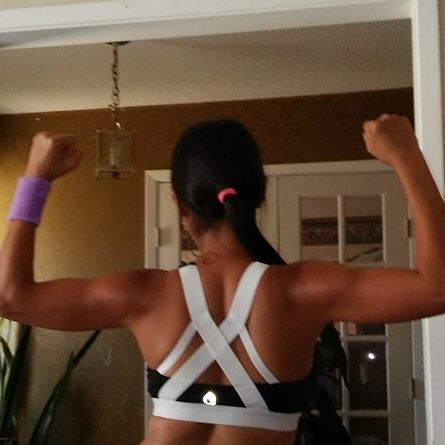 Have been doing the elliptical and butt exercises which built me a small booty now. If I stop, booty will go back to being flat again…