So it's been four days since I resigned from my job as a hostess in THR-Clearfork. Finally got that sigh of relief when I don't have to deal with work-related stress anymore and not having an alarm clock or schedule is gratifying! Not a single fiber in my mind that I regretted resigning. In fact, I am happier knowing that I can set my own schedule now, do the things need to be done in relation with our moving at the same time go out of the house anytime I want simply because I don't have to rush or be at work at certain times.
Anyway, of 7 and a half months of working at THR, I developed some close relations to some of my co-workers.
I am glad I was able to give hugs to a few, others I did not say goodbye at all for they don't matter to me that much. However, there is this one very person that I feel so close and comfortable being with over the course of my time working over there.
She is the first Filipina I laid my eyes on during my first day at work. She's Mari, and boy do we get along well? YES! She is this type of person that does not stop me whatever I want to say, jokes or serious conversations. She is the one who I hangout with outside of work and up to this day, we still plan on going out and fulfill that friendship goal I once told her, " smell each other's socks" we haven't done, we say it as a trademark of our friendship. Hopefully we can get that done…
Mari is my age, no wonder we get along very well, she is plain nice, shares the same interest as me "lumamon or food tripping", laughs at my silly jokes and doesn't hesitate lending her ears to me when I need to voice out my frustrations at work.
You see, I consider someone close to me if we share the same plate together, or share the same dipping sauce every time we eat lunch together without feeling gross out for what we do.
I like this girl and looking forward to continue hanging out with her albeit we no longer work in the same place or us moving to the country.

…. us on Mother's Days dining out at Riscky's in Downtown Fort Worth….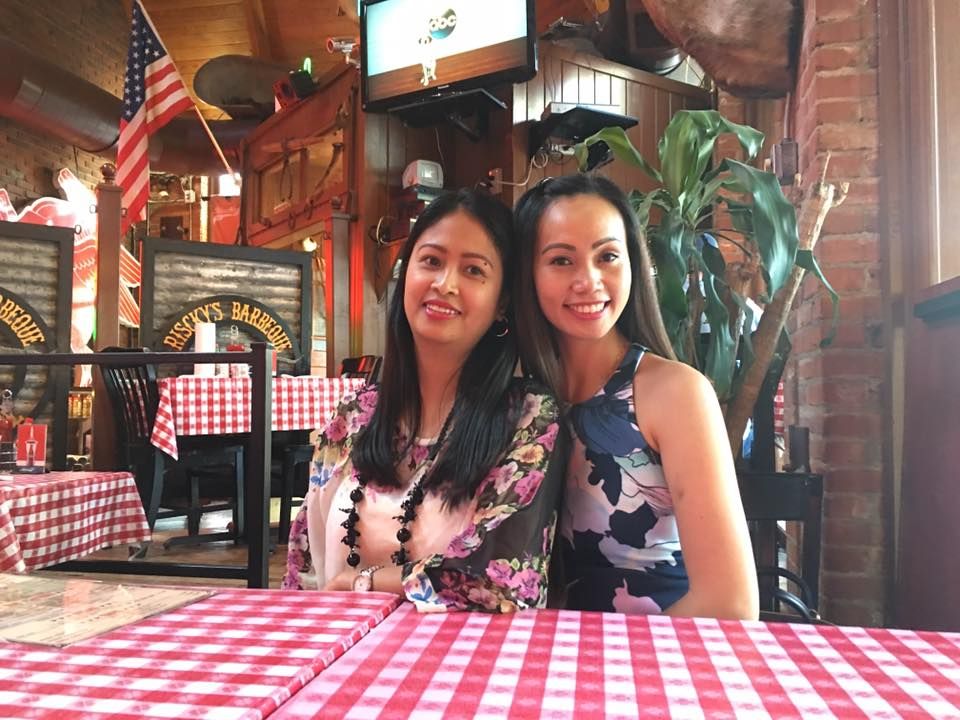 …. and here's us on my last day I showed up at work…