… is the ability to grab the deals and freebies anytime I want to go to the mall! We are 11 minutes away from the mall here in Fort Worth compare that to the closest mall where we are gonna be moving soon, 45 minutes drive to there and this is not even a big mall to say. Shopping online is different than grabbing those freebies that are offered only in-store.
Aside from the mall, I will also miss going to the Asian market where I buy most of my Filipino goodies, seafood and vegetables. There is no way I can get all that in the country. There is a small Asian grocery store probably not far from the mall but then I have a feeling this will just be dry goods and a few frozen products kind of store.
So what I do while we are still in the city, I stock up! We just went to Hongkong Market yesterday and spent $260 in groceries. That includes, dry/canned goods, seafood, vegetables and tropical fruits! Hopefully it will last us for three months and I will bug my husband again to go to the market!
I am feeling good for now knowing that I have everything to fill my stomach with goodies.

…. myself at Disney store yesterday while watching my girls in the store…


… yummy in my tummy tropical fruits.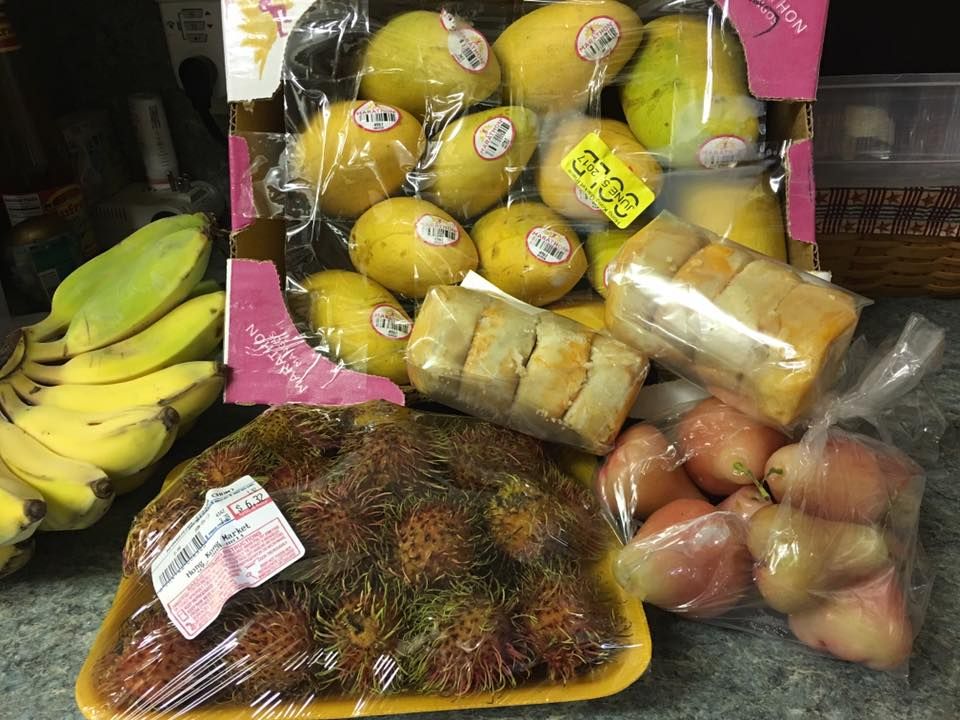 … some items that I am gonna be packing to bring in our country home…