This is a late post. I should have done this the day following Sunny's arrival. I would like to introduce to you all the new member of our family, Sunny. She is 8 months old (when she arrived, we don't know when's her birthday). She is husky/blue heeler mix.
She is a big dog, something that we are not used to. For 8 years, we only have one dog and she is so tiny, a 1/2 chichuahua/ 1/4 dachshund and 1/4 pekingese breed named Chicha.
Sunny, is so dark in color, gigantic in size but friendly, playful, energetic, fun and sweet girl. She only pooped and peed once in the house since she arrived almost two weeks ago. Oh, I should not forget the date she came here, July 27,2016.
Her staying with was unexpected. Her owner brought her in our house so we can see her and know if the dog will get along with our chihuahua. But, we thought Sunny was pretty, she obeys basic commands and about to be potty trained. My husband gave me two options, accept Sunny and let her stay or we set another appointment to see Sunny at her owner's house someday with our dog. I chose the former and so the owner did not hesitate to hand me the leash and left the dog with us.
There has been lots of barking and an almost-fight incidents in this house since Sunny arrived but things are going pretty well. Our little dog I can see is jealous of her because she now has a rival when it comes to petting and affection from her human family.
Sunny became comfortable with me right away and became mommy's girl since then. She cries when I am out of her sight and follows me around the house. I must admit, Sunny is so playful and we love it from her. Although we are still adjusting of her size and presence, she is literally a good dog. A great addition to our family and Jadyn loves her already.

…. this is Sunny's first picture the day of her arrival, July 27,2016..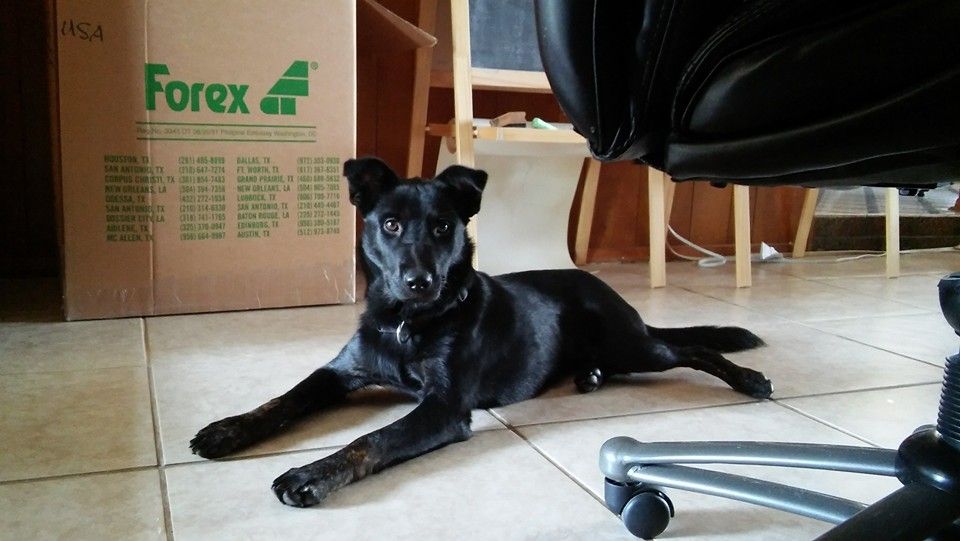 …this is her now, August 8,2016. Just three days away since her arrival…